Valor is for cell phone accessories WHOLESALE only
Wholesale Screen Protectors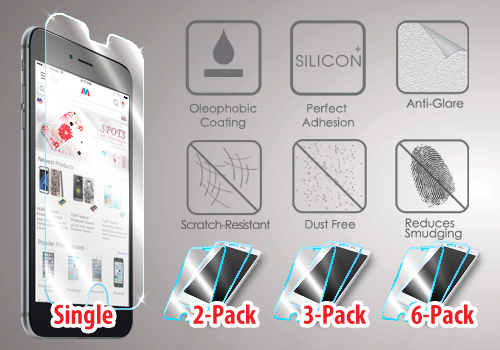 Hundreds, maybe even thousands, of phones fall victim of shattered glass each day. Not only does a broken screen ruins the aesthetics of your phone, it is also difficult to clean up. At Valor, we carry some of the best screen protectors to combat this common problem without ruining the look of your device. With over 300 phone models available, your options are endless - from Galaxy S8 screen protectors, to Apple Watch screen protectors, to anti-grease tablet screen protectors and more. Shop the largest selection of wholesale screen protectors including tempered glass screen protectors, privacy screen protectors, matte screen protectors, shatterproof screen protectors and full-coverage screen protectors, all at unbeatable wholesale prices! Want to quickly restock your retail store? Be sure to grab a multi-pack screen protector (with up to 6 pieces) with ready-to-display retail packaging. Protect your screen from scratches and cracks from everyday accidents. Don't let your screen go naked!
All other trademarks not owned by Valor Communication, Inc. that appear on this site are the property of their respective owners.
Copyright @1997- Valor Communication, Inc. All Rights Reserved.