(877) 369-2088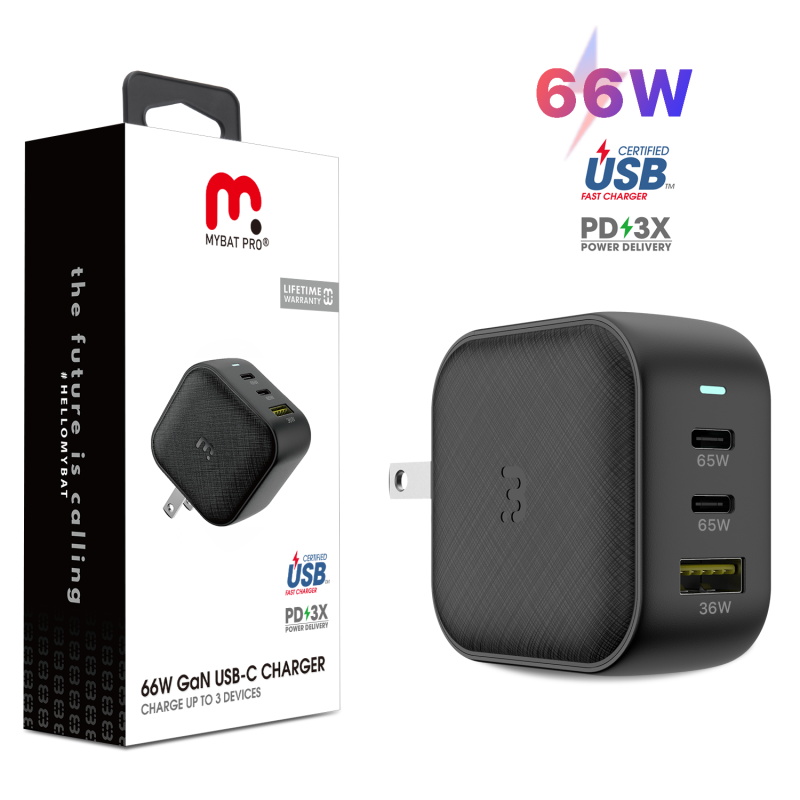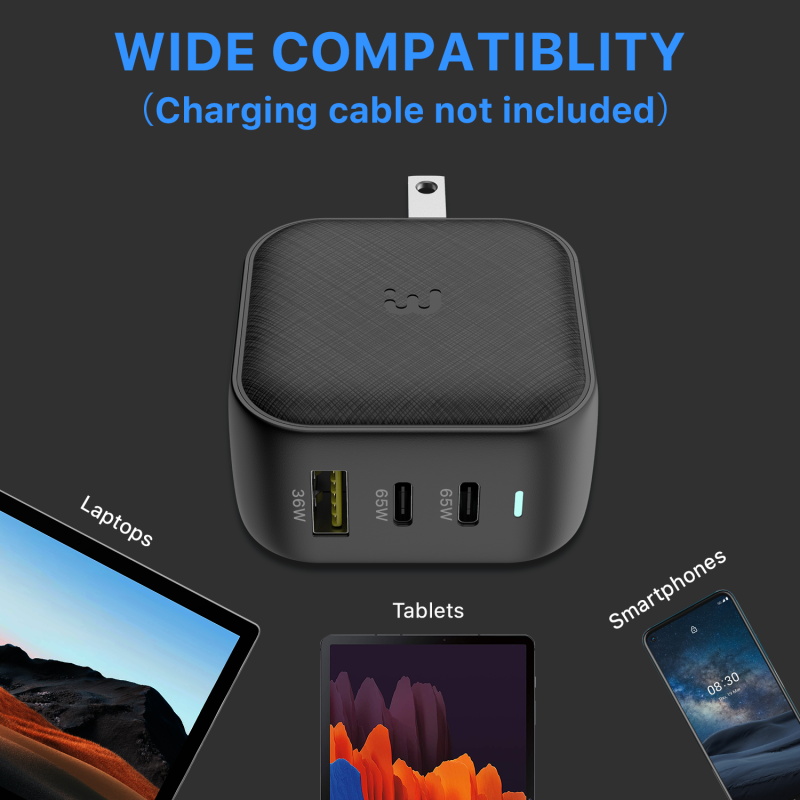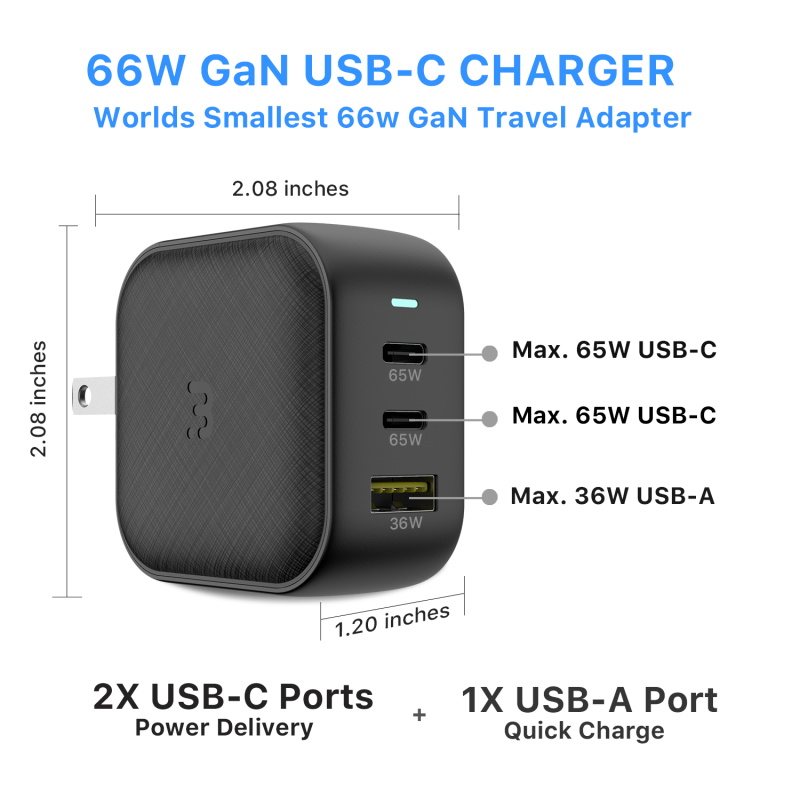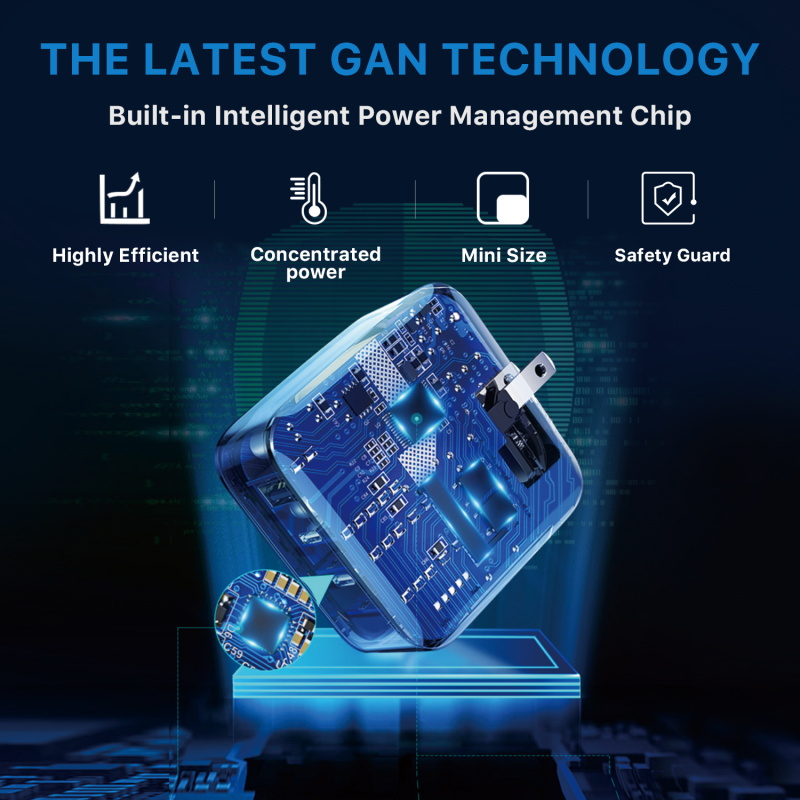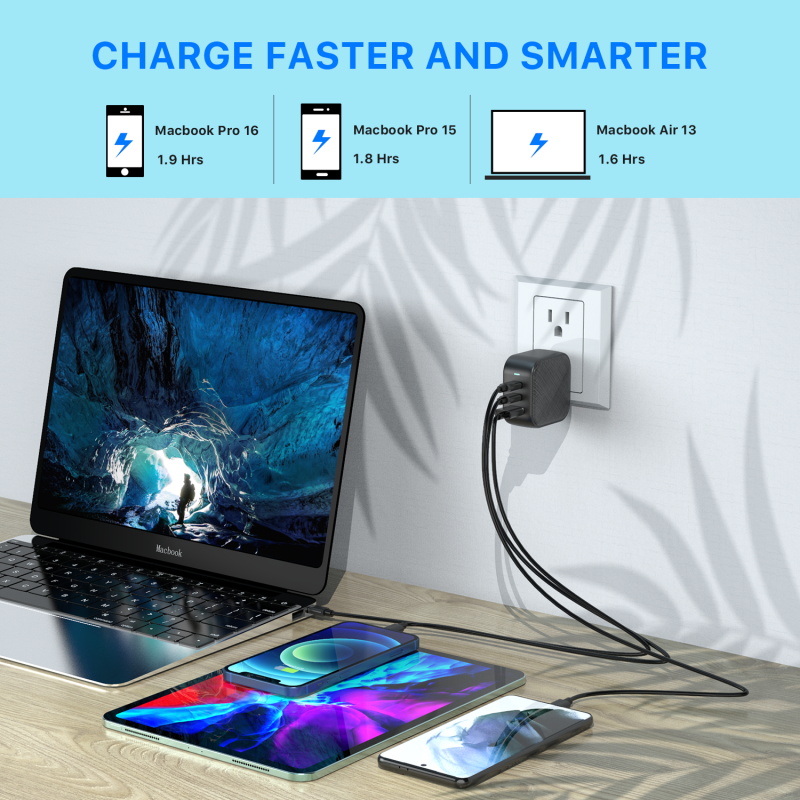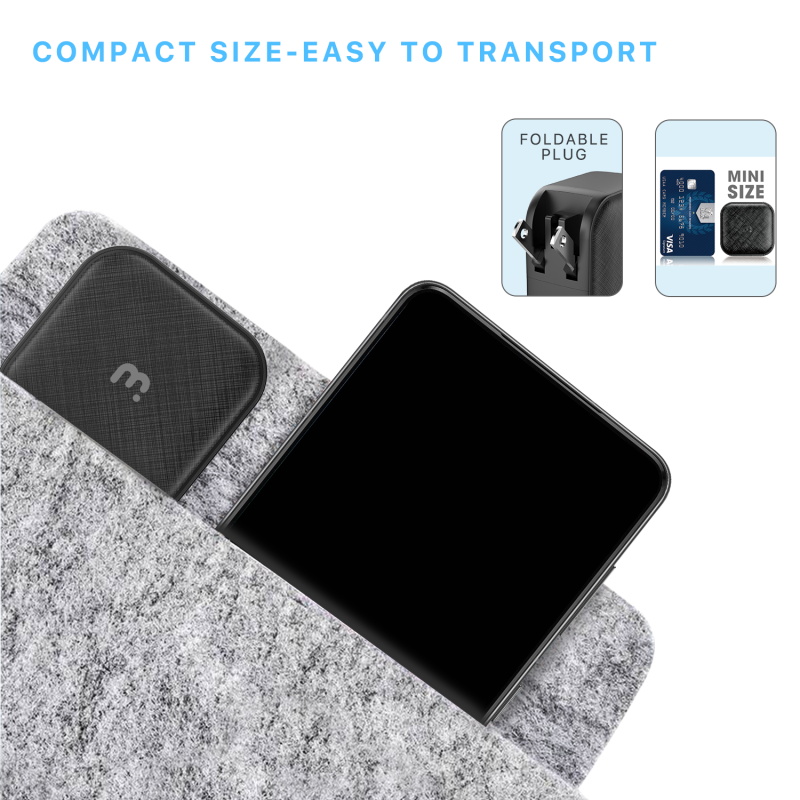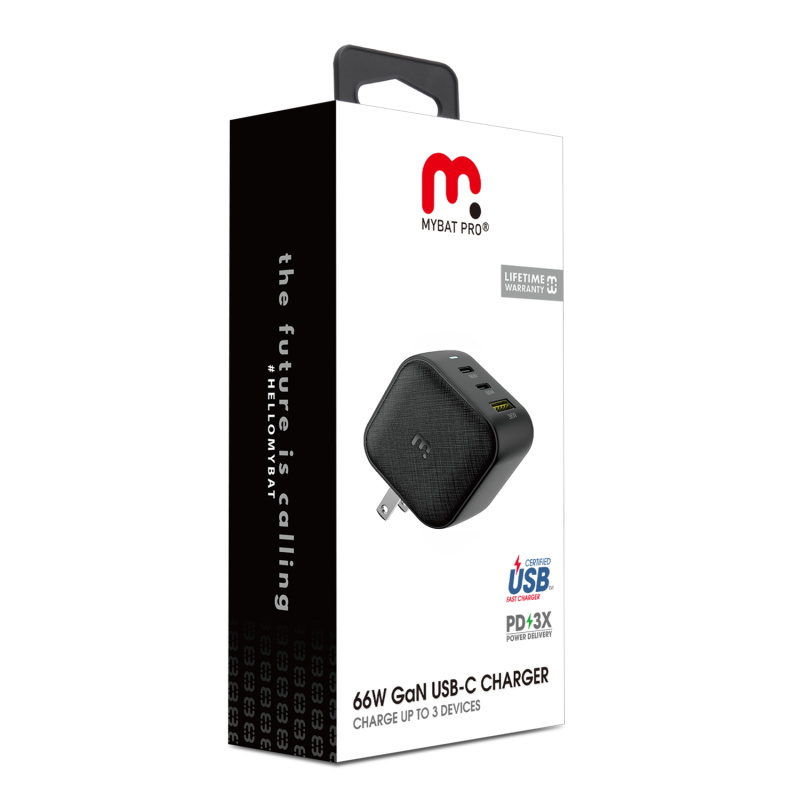 MyBat Pro 66W GaN USB-C Charger - Black
---
MYBAT PRO PRODUCTS CANNOT BE SOLD TO ONLINE RESELLERS
---
Product Category:
Chargers
Product Description:
Features:
With the latest GaN tech, the charger has smaller size and higher charging power.
The maximum output power of USB-C port is 66W, which supports the PD charging for laptops.
Support full quick charge protocols including PD 3.0, QC4+, QC 3.0, AFC, MTK, etc.
Three ports (2 x USB-C + 1 x USB-A) output, charging three devices at the same time.
Compatible with most smartphone and laptops with USB-C port.
Specifications:
Power Input: AC 100-240V 1.7A
Max Power Output: 66W
Ports: 2 x USB-C and 1 x USB-A
USB-C1: 65W Power Delivery PD: 5V/3A, 9V/3A, 12V/3A, 15V/3A, 20V/3.25A; PPS: 3.3V-16V/4A (Max 65W)
USB-C2: 65W Power Delivery PD: 5V/3A, 9V/3A, 12V/3A, 15V/3A, 20V/3.25A; PPS: 3.3V-16V/4A (Max 65W)
USB-A1: QC: 5V/3A, 9V/2A, 12V/1.5A, 20V/1.8A; SCP: 5V/4.5A, 4.5V/5A (Max 36W)
C1+C2: PD30W (PPS: 3.3V-11V/3A) + PD30W (PPS:3.3V-11V/3A)
C1+A1: 45W (PPS: 3.3V-11V/4A) + QC18W (SCP: 5V/4.5A, 4.5V/5A)
C2+A1: PD45W (PPS: 3.3V-11V/4A) + QC18W (SCP: 5V/4.5A, 4.5V/5A)
C1+C2+A1: PD30W (PPS: 3.3V-11V/3A) + PD18W (PPS: 3.3-5.9V/3A) +QC18W (Max 66W)

WARNING: Cancer and Reproductive Harm - www.P65Warnings.ca.gov
Device Compatibility:

Universal
Customers Who Bought This Product Also Bought